Stories give audiences the upper hand when it comes to remembering your message. The dilemma is not that we don't believe this, but that talent development professionals generally don't know how to compose stories for training and communications. Story Design is the answer to this problem.
You, the TD Pro
In the comic above, Jake, who is struggling to build a tricycle, represents your learner. The instructions, a step-by-step method of assembling the tricycle, represent the list of performance objectives (I call it an action list) you want your learners to be able to do after they've taken your training. It's not working out so great for Jake. Somehow, the training has fallen short.You have a specific audience, like Jake, that needs to take action on a specific set of objectives, like building a tricycle. Who is that audience and what are those actions? Instructional designers and consultants are great at getting answers to both of these questions. And that's good, because without them, there is no character, there is no action, there is no story. Here's what I mean:Stories for learning have two main components: relatable characters + strong conflict.Let's look at both of these components of a story and what you're already doing to make writing the story easier.
Relatable characters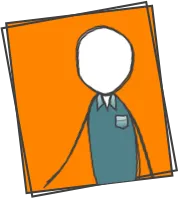 Characters in a story must give your audience reason to care. As a designer of training, you are already collecting information to create an audience profile...or you should be.

The makers of the tricycle probably didn't do a very good job figuring out who Jake was. Ask some questions of your audience, or someone who knows your audience well. Questions that reveal
their:
Values

Current circumstances

Reactions to surroundings

Fears

Challenges

Favorite things to do in their spare time


Answers to these questions begin to reveal possible characters. For example, if my
audience:
Values quality work

Works for a company entering a new international market

Enjoys stability, not variety

Fears losing their job to overseas

Struggles to adapt to change

Likes to hang out with their families, play baseball and go to church in their spare time


Characters start coming to mind. Perhaps a proud foreman who is embarrassed that he doesn't understand a new process. A perfectionist operator whose quality scores are suffering because she's challenged by a new way of doing things. The more information you have about the audience, the easier it will be to create relatable characters.
Strong conflict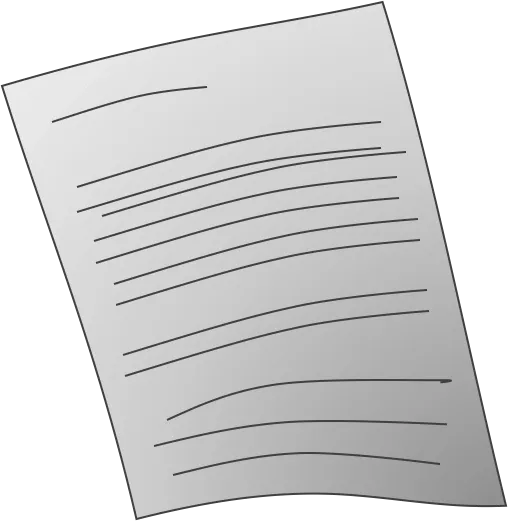 If you haven't been collecting information about who your audience is (please start doing that), it is doubtful that you have neglected the second story component: the action list.
What is it that stakeholders want the audience to do? Likely, you're doing a lot better job than the tricycle company. You've conducted extensive interviews to find out if training is the answer. You've met with subject matter experts and created a detailed list of actions that must be performed to reach the goals of making a business impact. As you compose the action
list:

Use strong, positive action verbs (Avoid Avoid...)

Put the actions in a logical order, such as an outline

Ask questions of stakeholders that unearth real stories that are happening in the workplace

You're already do all of this, right? What you may not have realized is that you've just outlined the conflict for your story.
You, the storyteller
Let's put all of this together. Below are the two components of the story. Do you see how they relate to the components of instructional design? Relatable characters come from your audience profile. The strong conflict comes from your action list.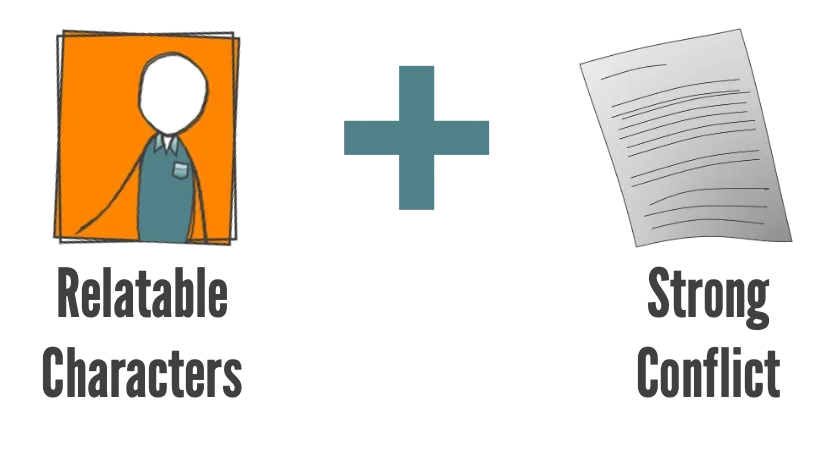 If I were to write a story premise about the comic above and apply it to what I'd like you to do after reading this post, I'd say it was a story about a tricycle company who struggled to know who their audience was and had a hard time writing instructions in a way that their customers could make sense of their product's assembly.
Do you see the story here? It's a metaphor. You're the tricycle company! And here's what I'd like you to do:
Know your audience and you'll know who your relatable characters should be
Know what you want them to do and put the characters in direct, strong conflict with those actions
Master the process
Created with